Welcome Message
Thank you for visiting our homepage.
CLAIR was established as a joint organisation of local governments in 1988.Our headquarters are located in Tokyo, and we have 67 branches across Japan and 7 overseas offices (New York, London, Paris, Singapore, Seoul, Sydney, Beijing) where we are constantly striving to promote internationalisation.
Internationalisation takes many forms, but the first step is for people of different nationalities to know and understand one another. Currently, 870 local governments in Japan (nearly half the total number) have 1,702 sister-city relationships with overseas local governments from 65 different countries and territories. They are deepening mutual understanding in many fields including government and youth exchange. These grass-roots relationships are the bedrock of international friendship and CLAIR supports local governments in Japan who are initiating in these exchange efforts.
There are currently over 2 million international residents from 192 countries in Japan. People from many different cultural backgrounds being able live together as members of society is what internationalisation is all about. CLAIR supports local governments' efforts to create comfortable environments where residents of Japan of all nationalities can respect and support each other.
Another essential component for effective internationalisation is foreign language education. CLAIR administers the JET Programme in cooperation with the Ministry of Internal Affairs, the Ministry of Foreign Affairs, and the Ministry of Education, Culture, Sports, Science and Technology. The JET Programme is one of the world's biggest and most successful exchange initiatives and it brings young people to Japan from overseas to teach English in elementary, junior high, and high schools, or work towards regional internationalisation in local government. At the moment there are 4,476 JETs from 42 countries working in Japan, and over 60,000 JET Programme alumni from 63 countries acting as bridges between Japan and their home countries.
As globalisation continues, local governments will have to work harder to attract overseas tourists, promote regional produce abroad and strive to make economic connections with overseas governments and businesses. It is CLAIR's mission to support them in these wide-ranging efforts.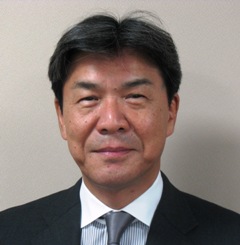 CLAIRs Chairperson of the Board of Directors, Tamotsu Okamoto
For Enquiries
General Affairs Division
Tel : +81-3-5213-1721
Fax : +81-3-5213-1741
Email : somu@clair.or.jp